Moving companies in America must have a solid digital marketing plan to survive!
Our Ingredients for Success Our agency is dedicated to just the "moving and transport" industry. Our results speak for themselves. Our exclusive model is 1 Moving Company Per City.
A Magical Mix Of Features
Most Moving Company owners do not have the proper features to thrive in a digital marketing world! Our agency quickly ramps up moving company local presence through lead generation & reputation management systems!
Ready For A Review Session?
MCM USA works with 1 qualified moving company in each geographical city. An audit and review session are required*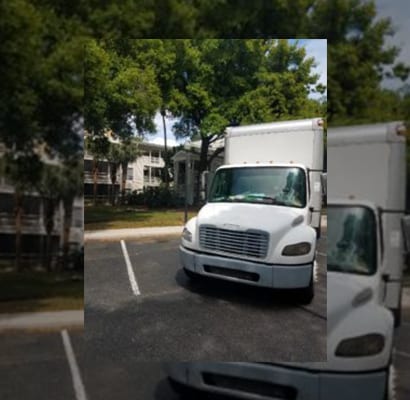 Our basic package for moving companies is "Local SEO" This includes the following services:
Website Optimization
Google My Business
Social Media Management
Reputation Management
Weekly Reporting
Local SEO , Paid Ads, & PSL Leads
In order to truly dominate the local moving company market, a 
business must attack the market on all fronts. Our premium package
offers everything our basic does plus Paid Advertising campaigns.

Facebook Paid Ads – Build and Manage campaign
Google Ads – Build campaign, Create landing pages, Manage Monthly 
Minimum Spend for Paid Ads: Google= $1,000 & Facebook= $500
We recommend a client relation management tool, PSL Leads, that has an additional monthly fee. This tool will be optional for clients and discussed with each client individually as it may not be something every client is interested in having. This is a month to month service. Payment to the service implies use. Once used, reimbursements will not be granted. If unhappy with the service, it can be cancelled at any time once the month has come to an end.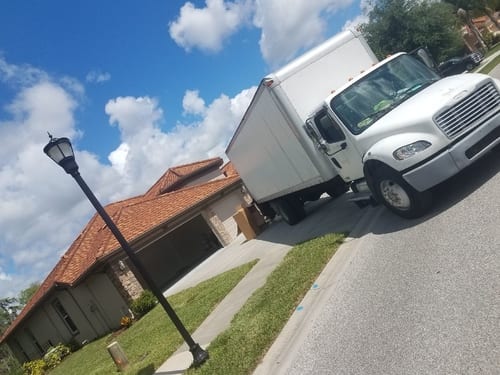 Propel Your Moving Company to the Top
The Moving Market is Red Hot
The moving market is hot! Whether homeowners, businesses, or college students, people are on the move and they are looking for your moving company services to move them. Do you have a well planned, multi-layered marketing strategy ready? Are customers able to find your website quickly and easily? Is your moving company positioned to dominate the moving market in your area?
Moving Company Marketing consists of a team of experts in the moving field. We are currently available to take on one exclusive client in any given area. Don't miss out on this opportunity to be the go-to name for moving services in your area. Contact us today for your free Movers Marketing Audit!
Act now and we will show you how to dominate in your area!
A Many-Layered Marketing Plan
Social media presence, website optimization, organic SEO. These are all concepts you will need to be familiar with when you start to put a solid marketing plan together for your moving company.  It can all be a little intimidating and time-consuming. With the ever-changing Google logarithms, getting to the top of the search engines is like shooting at a moving target. 
That's where Moving Company Marketing comes in. We can research, design, build, and maintain a winning marketing strategy for your moving company; leaving you free to do what you do best: run an outstanding moving company. 
Moving Company Marketing are industry leaders in the areas of:
Content Creation
Social Media Presence
Reputation Defense
We can help you put it all together!
Google Ads and other pay per click platforms have a reputation for being expensive. Our experts can show you how to get the highest return on investment for every click you pay for. We can help you set up a realistic pay per click budget and ensure that every click through to your website is a qualified lead through the proper use of keywords, negative keywords, and location targeting.
Website optimization is the process of using all available digital tools to improve your moving company's search engine performance. This, in turn, will increase traffic to your website, increase interaction with potential customers, and drive growth in revenue. Our top tips for website optimization are:
Google My Business is an increasingly powerful tool that has a huge impact on which companies show up at the top of the search engine listings. The experts at Moving Company Marketing will show you how to ensure that your moving company comes out on top by focusing on profile verification, keyword optimization, and profile content and maintenance.
Make sure that your website is mobile-friendly. Be aware that mobile devices play a large part in your customers' day to day lives.
Increase the speed of your website.

 Slow page speed will have a negative impact on user experience and will also affect your Google search rating.
Organic Search Engine Optimization will increase unpaid traffic to your website. Let us show you how to optimize your moving company website traffic through the strategic and focused use of well-defined keywords and phrases, link building, quality control of the content of your social media platforms and a deeper understanding of the power of listing tools such as Google My Business and Bing Places for Business.
Provide value-rich content: Keep your website visitors engaged and coming back by providing content that is useful, informative, and entertaining. Stay relevant by knowing what is trending in the moving industry and join the conversation.
Use the correct keywords. Research and know which keywords and phrases your target customers are typing into search bars. Use them often in your content; especially in headings and titles.
Killer Content Designed to Delight Your Customers
Attracting customers to your website is one thing, keeping them coming back is another. The longer a potential customer stays on your website, and the more times they return, the more likely they are to become an actual customer. Moving Company Marketing is an industry leader in producing website content that adds value to your visitor's experience. We provide website content that will engage and educate your reader and will establish you as an expert in your industry and a valuable resource for moving clients.
Use Social Media to Connect With Your Customers
Do not underestimate the influence of social media. Most, if not all, of your potential customers, will engage on a daily basis with platforms such as FaceBook, Instagram, Twitter, and TikTok. Consistency in posting is key. Posting fresh and relevant content on a regular basis will keep the name of your moving company in front of potential customers.  Let the social media experts at Moving Company Marketing set up and maintain your presence across all of the social media platforms.
The number one thing to remember is: DO NOT IGNORE A BAD REVIEW. How you respond to a bad review tells potential customers a lot about your moving company and about your commitment to excellence and customer satisfaction. 
We take the defense of your reputation very seriously at Moving Company Marketing. We will implement a program to gather reviews of your moving services from across the internet. We will ensure that good reviews are utilized to their full advantage and that bad reviews are acknowledged and responded to in a timely and professional manner. Let us show you how to turn a bad review into an opportunity to win back a customer and to showcase your company's commitment to outstanding customer service.
Your Good Reputation is Worth Defending
You work hard every day to meet and exceed the expectations of your customers. You provide great service, go above and beyond, and do everything you can to turn your customers into raving fans. Then it happens… you get a bad review. Now what?
Research shows that 92% of consumers read online reviews and 88% of consumers trust online reviews from strangers as much as personal recommendations. With the high visibility of customer reviews on websites, social media, and listing engines, how you respond to a bad review is of critical importance. 
Importance of Lead Nurturing
Putting it All Together to Capture the Moving Market in Your Area
In conclusion, there are many factors to consider and tools to master to market your moving company most effectively. In today's ever-changing environment, it has never been more important to stay current, relevant, highly visible, and plugged in. The Moving Company Marketing team has the existing knowledge and expertise in the moving industry to plan, implement, and maintain a comprehensive marketing plan for your moving company that will ensure dominance in your market. Don't leave your success to chance; act today!
Moving Company Marketing is currently available to take on exclusive clients in select regional areas. If you would like to be considered as a client, we advise that you act today!
Fill out the information form below, and receive your Movers' Marketing Checklist & be able to book a Marketing Strategy Session.
Josh will be in contact with you.
Category: Marketing | Published: August 3, 2020
Best Moving Company Marketing Agency in America. We are dedicated to building the Moving Brand Authority throughout the country! Exclusive One Moving Company per City!